UNDER PRESSURE – PAINTING WITH AIR (A Survey of Contemporary Airbrush Realism) will premiere on October 24, 2021 at The Huntsville Museum of Art in Huntsville, Alabama, where it will run through January 16, 2022. After that, it will tour to The Hansen Museum in Logan, Kansas. Then, who knows? We will keep you updated.
The exhibition is comprised of 45 works, wide-ranging in theme, by noteworthy, working artists who have chosen airbrush as their principle medium of expression. According to the exhibit's Curator, David J. Wagner, UNDER PRESSURE – PAINTING WITH AIR has been a long time in coming: "The earliest, and perhaps the last exhibition to broadly survey airbrushed fine art that I am aware of was The Artist and The Airbrush, curated by Barbara Rogers, herself an accomplished artist, 40 years ago at The Art Department of San Jose State University in California where she served on the faculty."
Two of the artists whose work was featured in that seminal exhibition who are still active today, have current work in UNDER PRESSURE – PAINTING WITH AIR — Don Eddy (b. 1944) and Jerry Ott (b. 1947) — as does another, George Green (1943-2020), though he passed away unexpectedly while UNDER PRESSURE – PAINTING WITH AIR was being organized. This exhibition is comprised of works by these and the artists who followed in their footsteps including several of today's younger generation of accomplished airbrush masters.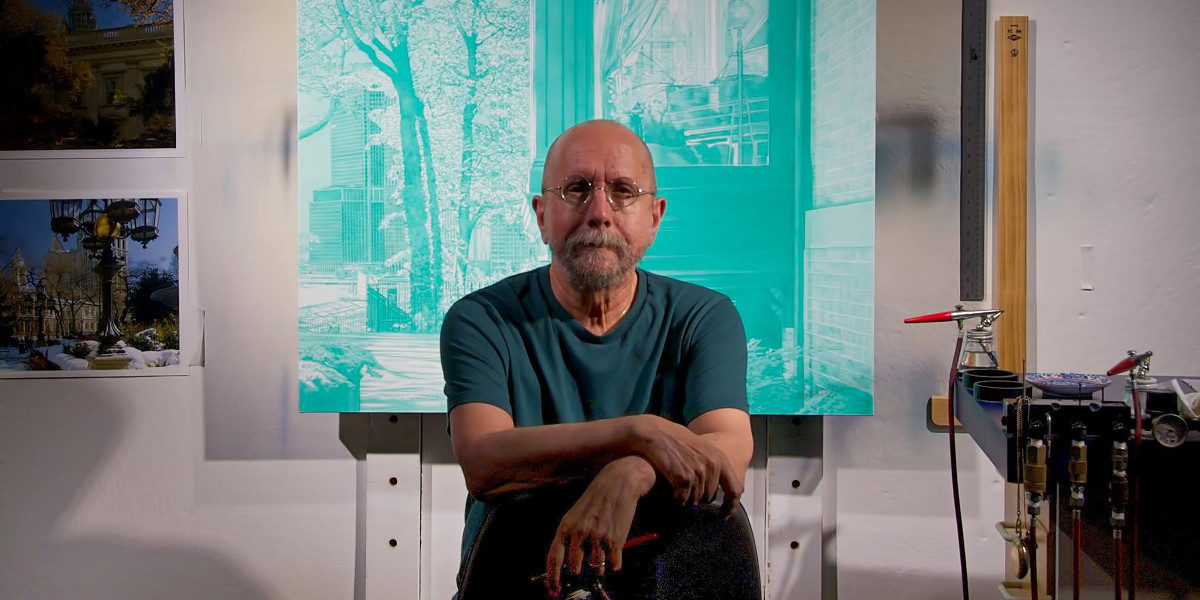 ---
Are You Planning On Attending? Buy Tickets Below
---
Alan Pastrana is one of the artists showing his work at the exhibit. Alan Pastrana is an airbrush artist from Queens, NY. He started designing and selling his own designs at the age of 15. His work "Enlightenment of The Holy Spirit," pictured here, was commissioned by Kanye West. He has also had commissions from Fashion Guru Heron Preston as well as organizations such as the New York Mets, Old Navy, and the Patron Spirits Company. Pastrana has five works included in our upcoming exhibition, "Under Pressure: Painting with Air – A Survey of Contemporary Airbrush Realism."
In a nutshell, this show is an exhibition of contemporary realism by 15 exceptional airbrush artists from around the U.S. and beyond, including photorealists Don Eddy, Kirk Lybecker, and Hisaya Taira; still-life painter Cesar Santander; abstract illusionist George Green; Dru Blair; Silvia Belviso; David Evanoff; Joshua Zarambo; Jerry Ott; Bruce Evans; Alan Pastrana.
Click Here For A Full List Of The Artists & Their Entries